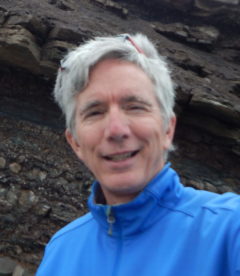 The Brief Version: 
Originally from Canada, Daniel Hudon is an adjunct lecturer in astronomy and math. He is the author of popular astronomy book, The Bluffer's Guide to the Cosmos (Oval Books, UK), a chapbook of prose and poetry, Evidence for Rainfall (Pen and Anvil) and a new book about the biodiversity crisis, Brief Eulogies for Lost Animals (Pen and Anvil). He lives, teaches, writes and dances Argentine tango in Boston, MA.
The Longer Version: 
I'm an educator and writer.
I have taught natural science, primarily astronomy, at the college level for twenty years. Recently I have added math courses into the mix. Astronomy is cool because its study tells us about our cosmic heritage. We now know where we are in space and time, a huge achievement. And we're on the verge of answering one of our age-old questions – whether other life exists in the universe. Exciting times! Math is cool too because it helps us answer fundamental questions about the universe, and it also has its own patterns, beauty and mystery.
I've been a writer since my grad school days in the early 1990's. Generally I like to write about the universe and how we look at it. I've written for science magazines and the Boston Globe. I think humor is an under-used tool in science-writing, which is one reason I wrote, The Bluffer's Guide to the Cosmos (Oval Books, London). Many of my fiction stories have been influenced by the work of Italo Calvino and Jorge Luis Borges. I've also published essays from my travels in a variety of literary magazines. I've long been intrigued by poetry and find that writing it brings its own challenges and rewards.
Recently, I've taken an interest in the biodiversity crisis. I feel this deserves as much attention as climate change. Whether life exists beyond Earth remains to be seen, but the whims of natural selection guarantee that if it exists, it won't be anything like what we have here, which is why I think we need to value and protect the diverse life we have.
Beyond that, I'm an enthusiast for the outdoors, and for Argentine tango.
Finally, feel free to contact me here: