Little Books and Solos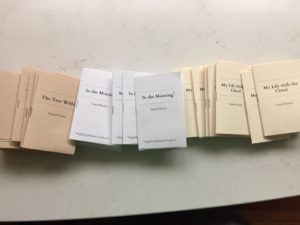 Want a short story that will fit into your pocket? Buy a Little Book! Check out these eight-page books that are folded out of a single sheet of paper: literature meets origami! All stories have already been published in literary journals and now they live again as Little Books. Read them on the subway, the bus, at a café, or at home in your living room. Choose from whimsical instructions like "How to Look at the Moon" or "How to Build a Universe,"  my famous one sentence story, "In the Morning" – with footnotes, or other lighthearted titles like "The Tree Inside," and "My Life with the Cloud." Collect the whole set!
Here are all the titles, neatly categorized.
How-To: 
How to Build a Cloud;
How to Build a Universe
How to Look at the Moon
Travel:
The Travels of the Dead
The Four O'Clock Café
Delhi Raga (nonfiction)
Close Encounter in the Wild (nonfiction, available in March)
Space Travel:
Postcard from Sgr A*
Life:
The Origin of Life
The Meaning of Life
My Life with the Cloud
Literary Criticism:
In the Morning
Health:
The Tree Inside
A Short Course on Cloud Physics
Art:
The Wave: A Review
Science/Poetry:
Ten Simple Science Experiments to Test the Universality of Poetry
Price: $3 each or 2 for $5. Shipping will be a little extra.
Solos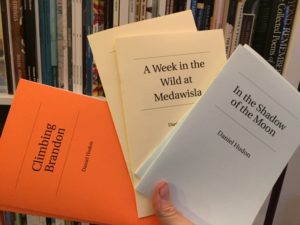 You can also buy recently published solo essays that have been formatted into booklets. Choose from "A Week in the Wild at Medawisla," about getting lost in the Maine woods, "In the Shadow of the Moon," a quest for what lurks in the shadow of the moon during a total eclipse, and "Climbing Brandon," an exploration of faith while climbing Ireland's holiest mountain. Each essay is $4, or buy all three for $10. Shipping is extra.
To Purchase: Fill in the contact form below with your name, address, titles you want to buy and preferred payment method (Paypal, Venmo or personal check) and I'll get back to you asap.
Also Available: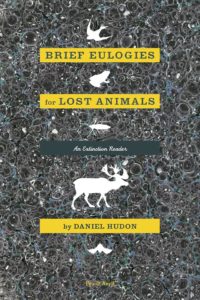 Brief Eulogies for Lost Animals: An Extinction Reader — Named a Must Read in the 2019 Massachusetts Book Awards. 
Order at the Pen And Anvil page.
******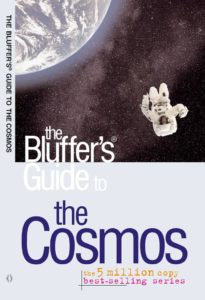 The Bluffer's Guide to the Cosmos: a handy, witty pocket guide to all things astronomical. Read a few pages and sound like an expert! Contact me to get your copy. Price: $10 plus Shipping.
******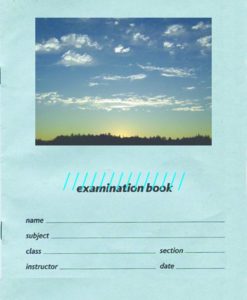 Evidence for Rainfall: A chapbook of prose and poetry printed on an examination booklet by Pen and Anvil Press. Contact me for your own copy. Price: $5 plus shipping.
Contact me for information on getting your own copies of any of the above: